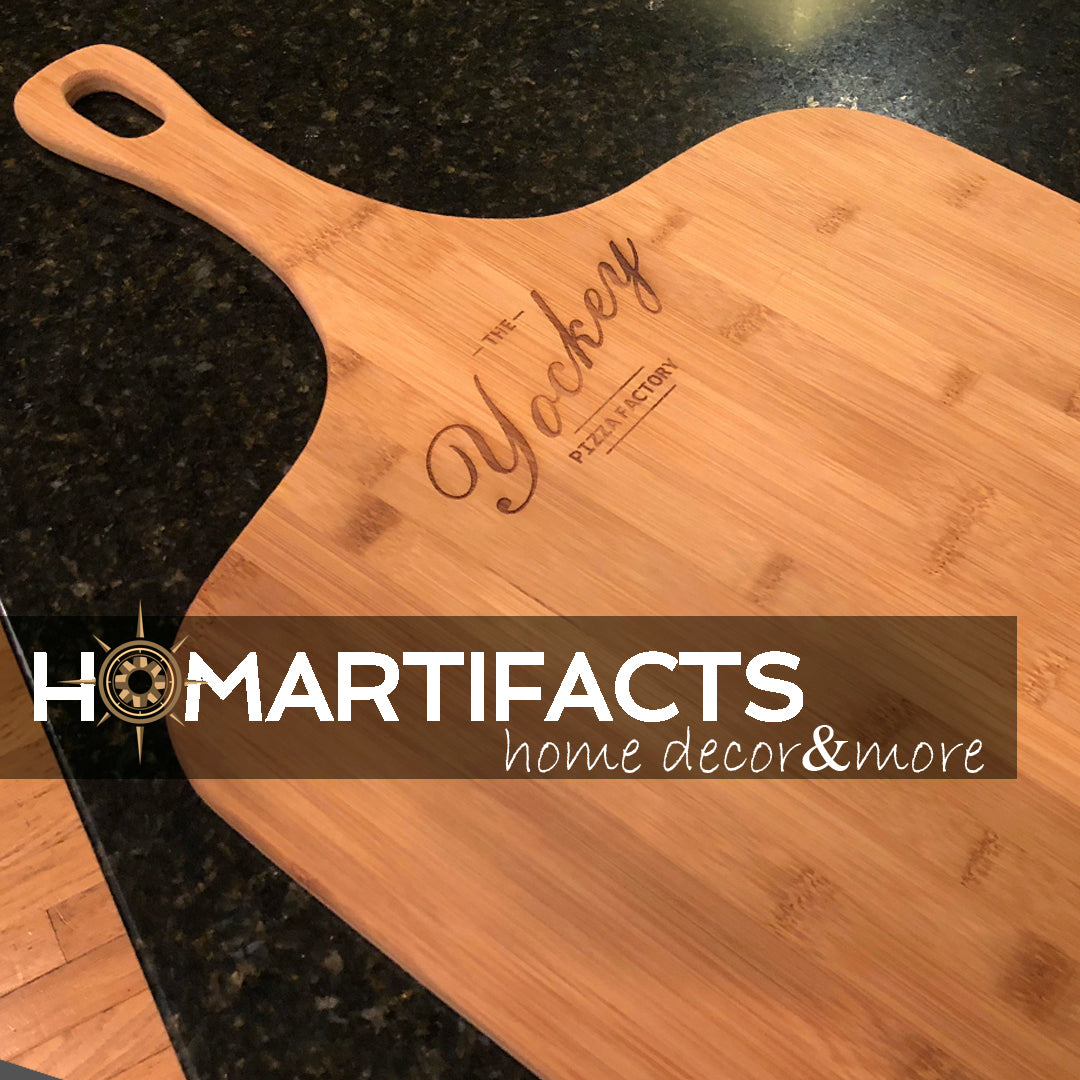 Your personalized pizza peel will have you making pizzas like a pro and serving them up in style.  Made from high quality, eco-friendly bamboo.  Personalized of course with your own name and Pizza Factory Logo,!  Now THAT's amore!
23 1/2 x 14 1/2 bamboo with laser engraved family name and "Pizza Factory" logo as shown.
Submitting your name for personalization:
When placing your order, write the name as you would like it to appear in the notes section.  For example:  "Yockey" 
Free Ground Shipping!