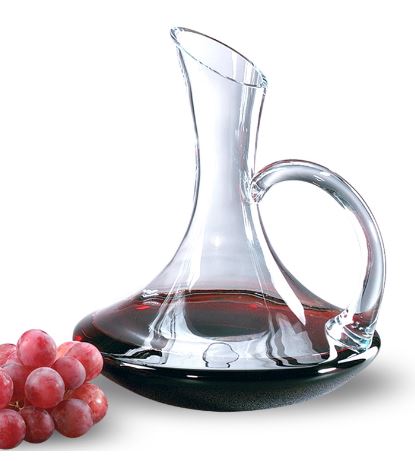 Slowly decant your wine from the bottle to the carafe to remove sediment while simultaneously aerating the wine to open up it's wonderful aromas and flavors.  Or just do it to impress your friends and make them think you know something about wine!
Size: 10 x 10 x 11.5 inches
Mouth-blown and hand-crafted in Poland.
Free Ground Shipping!